skrunkwerks ?
.
Yes, it's a less than subtle ripp-off of  skunk works – the official alias of the uber kool Lockheed Martin Advanced Development Projects team. These guys were responsible for the design and development of a number of famous aircraft  including the U-2, the SR-71 Blackbird, the F-117 Nighthawk, the F-22 Raptor and the F-35 Lightning II. And they're just the projects that are in the public domain!
A Wikipedia contributer has this to say:
The designation "skunk works", or "skunkworks", is widely used in business, engineering, and technical fields to describe a group within an organization given a high degree of autonomy and unhampered by bureaucracy, tasked with working on advanced or secret projects.
Shit yeah, you know, like, secret motorcyles and stuff.
Anyway, the derivations skrunk and skrunk works were coined by my brother-in-law Colin Will (and his skrunking friends) who owned,  restored, skrunked and somtimes raced an endless series of desirable motorcycles.  Best let him tell you about some of them here.
Colin built his own secret project around a Leverda triple which he called the CATT.
Here it is: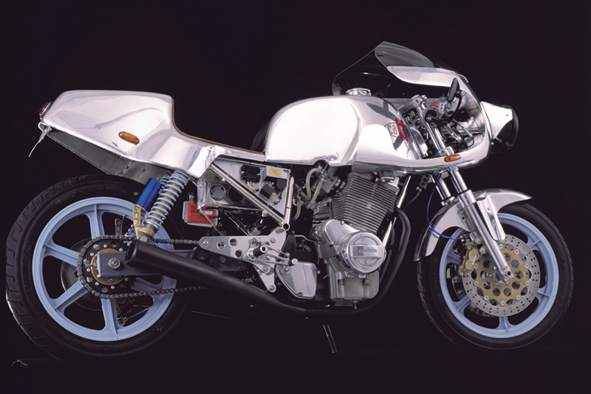 The beast was widely admired and went like a shower of sh*t but as these things go, Colin sold the CATT  to finance the last and most noteworthy of his projects – No. 87, the Corish Norvin. The new owner of the CATT  lived somewhere out back of Western Australia, just short of a tank full to the next servo! Or so the story goes…
If you are the current owner, or know the owner, would you please contact us as we'd love to find out where it has ended up and how it's going.
 No.87 – The Corish Norvin

Built in 1964 by Keith Corish, and piloted by his friend Eric Debenham, The Corish Norvin became quite a sensation after giving the record books a good thrashing in the late sixties. Colin bought the bike in 2002 and proceeded to build it back to race form in order to bring it back to the track.
Colin successfully campaigned No. 87 for several years before his death due to cancer in 2008. In 2013, his web page norvinracing.com was reinstated as it presents a wonderful document of the man and the bike.
One other thing: I think it was in 2007 that Colin, myself and and friend Paul Chiodo decided to take No. 87 to the salt at Lake Gairdner Speed Week to see how fast we could get her to go. The campaign didn't eventuate since the event was cancelled due to wet conditions. In 2013, a bunch of us resurected the idea and built bikes for the 2015 event. Including myself with the Skrunkwerks BMW Saltracer.
So Colin, your inspiration lingers and the craziness continues. We miss you heaps man.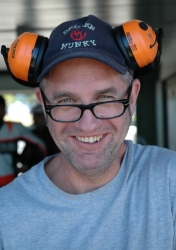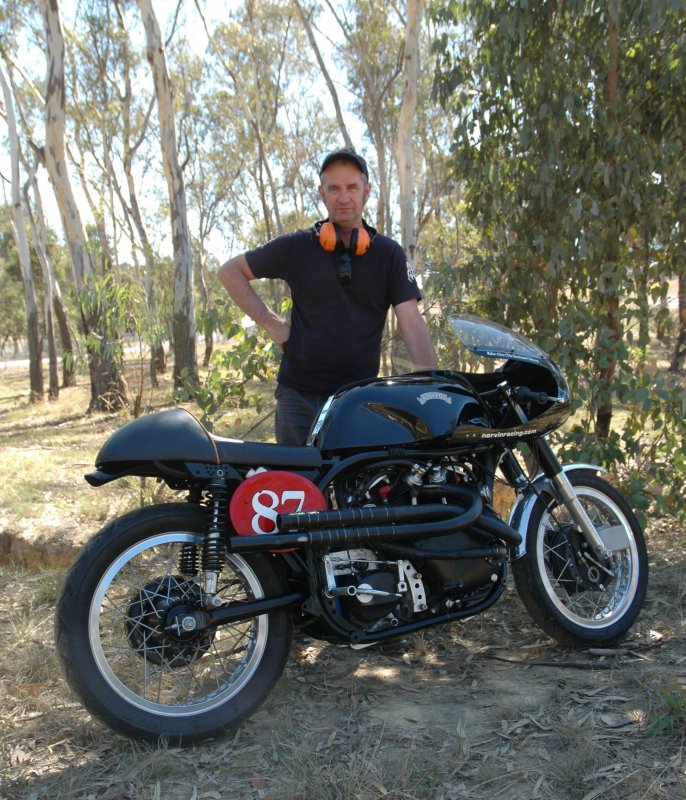 Credo
At skrunkwerks, we love designing and building stuff.
Mostly stuff that's classic, has two wheels and goes fast.
We love the process of experimenting, developing and making the image in our head reality.
Form should follow function without clutter but simplicity is not easy.
So with each project we carve closer to the bone.
These are objects that call on many disciplines.
We love what they demand from us, how they teach us.
We fucking love motorcycles!