?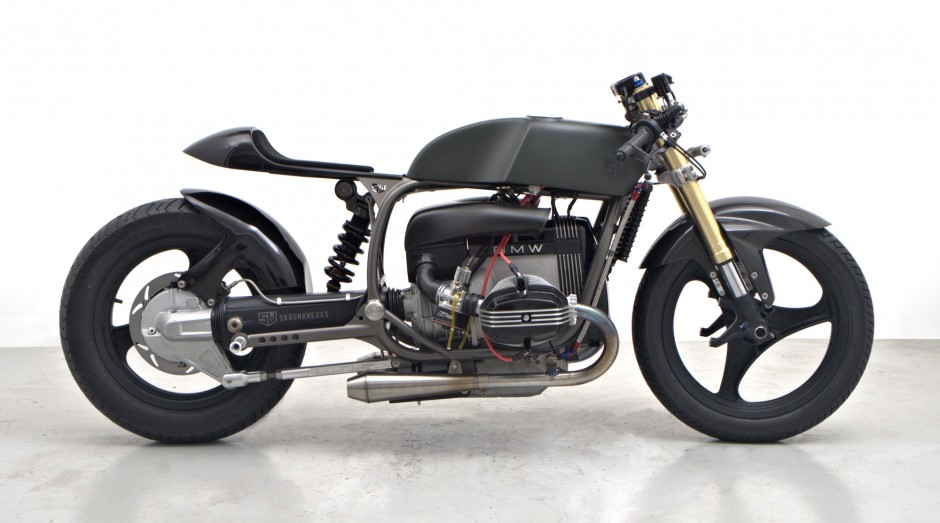 Here are the final studio shots of the salt racer after the 18 month build. If you haven't been following the build blog, here's a quick run-down:
The frame was heavily modified and strengthened  – most of which is hidden under the tank. The front end is from a GSXR 600, and rear suspension is handled by a BMW R1100RT swing arm supported by a Hyperpro shock. Hanging on the back of all this and tied back to the frame with a custom torque arm, is a bevel drive from a R1100S which provides the taller gearing necessary for the salt. The wheels are from a K100.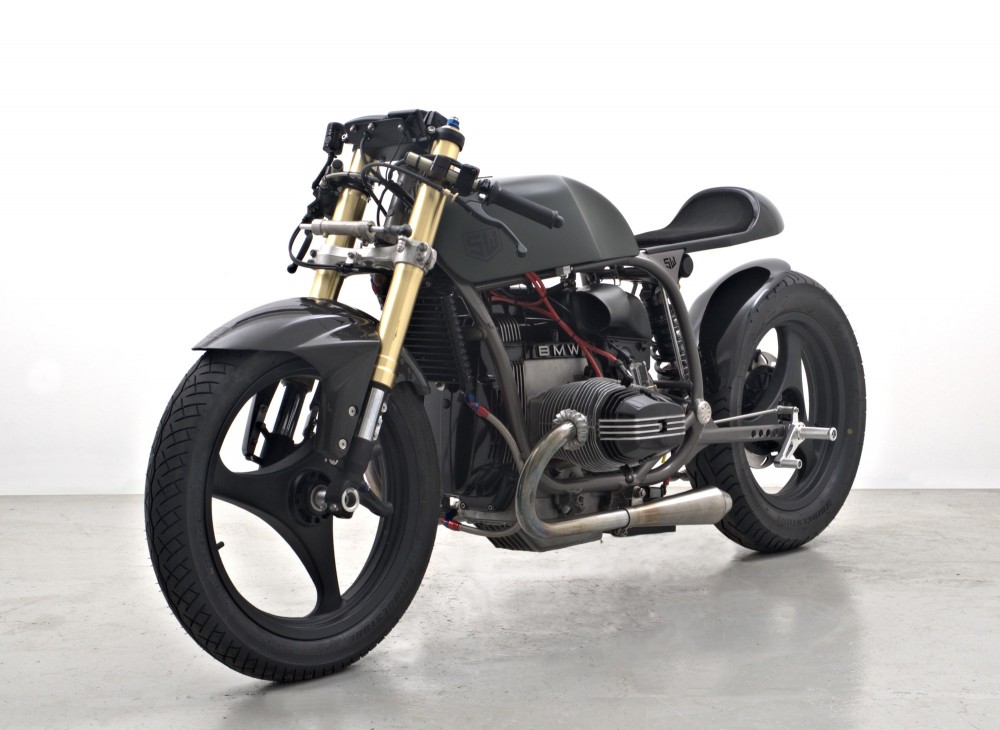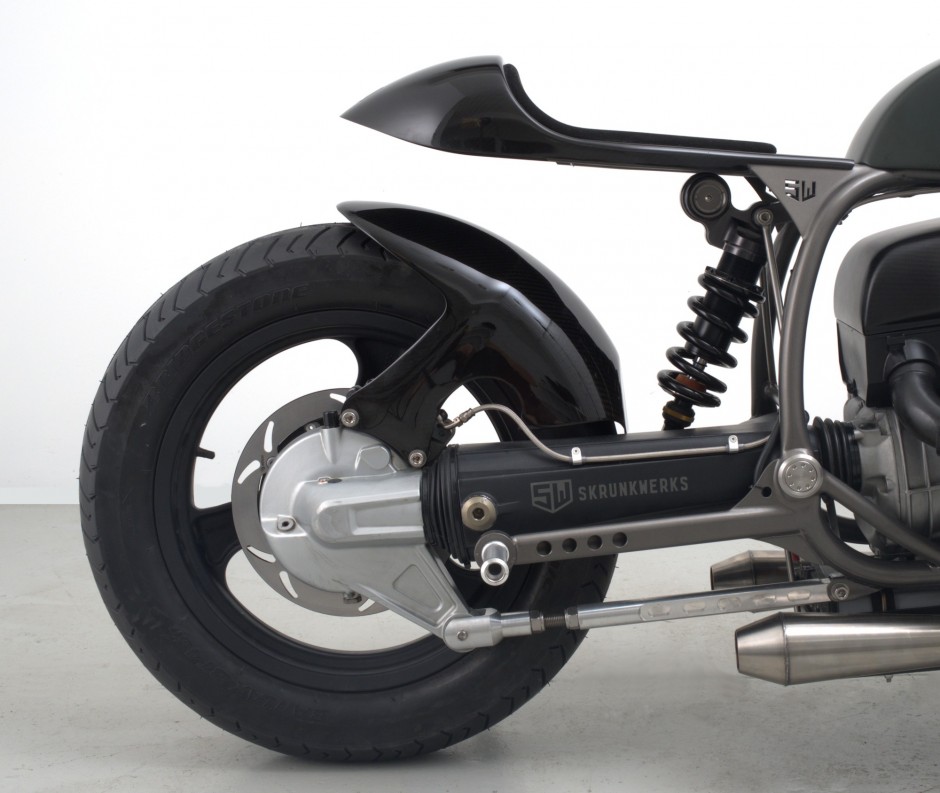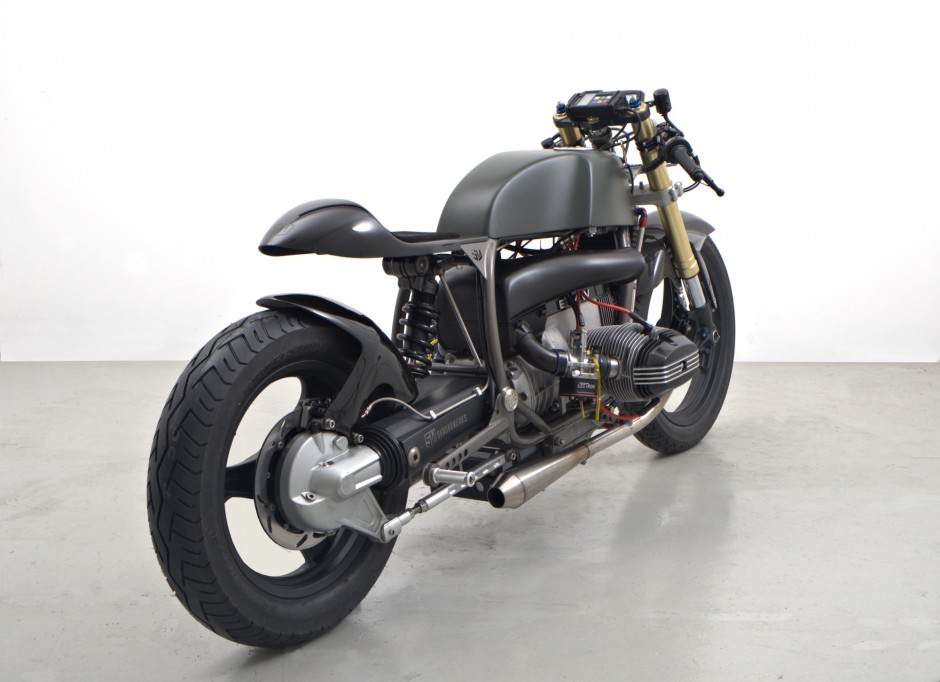 The carbon work was all done in-house including 'ramstein' – the top secret ram air system that you see jutting out the sides like bulls horns. Rearsets need to be way back and yes, no front brakes – plenty of room to stop without them. Besides, they can be dangerous on the salt.
The tank is an old fiberglass jobbie that I found. Harks back to 80's superbikes. Lots of cutting and shutting to get the shape right for the bike. Then there are the Lectron carbs, what a wacky gadget they are  – the various circuits that you'd find in 'conventional' carbs are replaced with a 'metering rod'. Had to unlearn everything I knew about carburation to get these puppies going..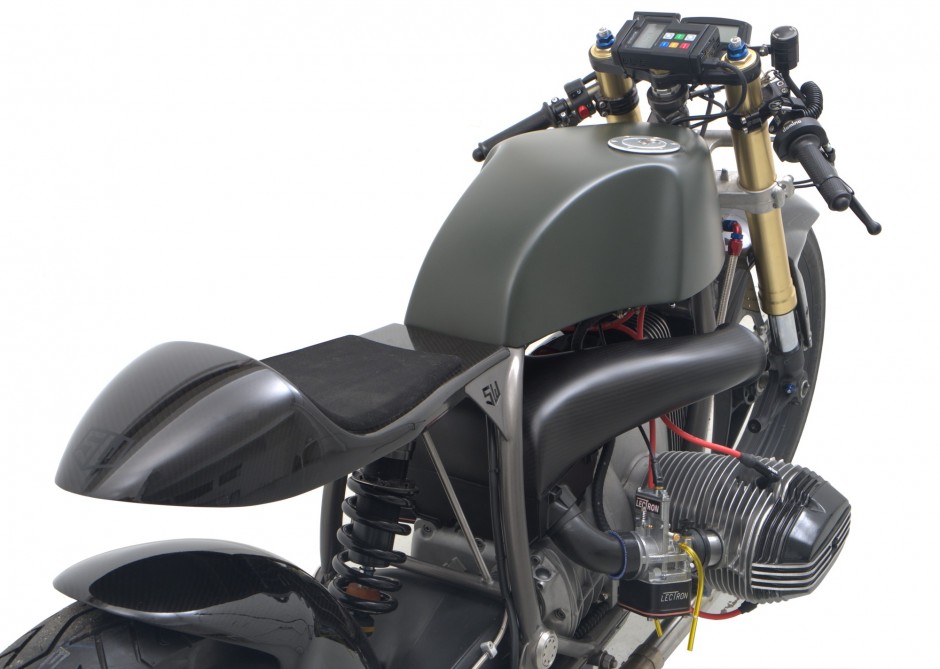 The bike was finished just in time to make the 2015 DLRA speedweek at Lake Gairdner. What an amazing experience! There's a story about it here.