I got a couple heads from a 1989 R100GS for the salt racer. These are the ones to have since they have the so-called 'D ports' and have larger intake spigots since they take 40mm Bings. Got them cheap because one of them was busted up: 4 broken fins, a cracked 6mm hole that takes the rocker cover stud and a stripped spark plug thread. Other then that, they were  OK!
Aside from the broken fins, you can see where I welded up the rocker cover hole ready to face and re-drill: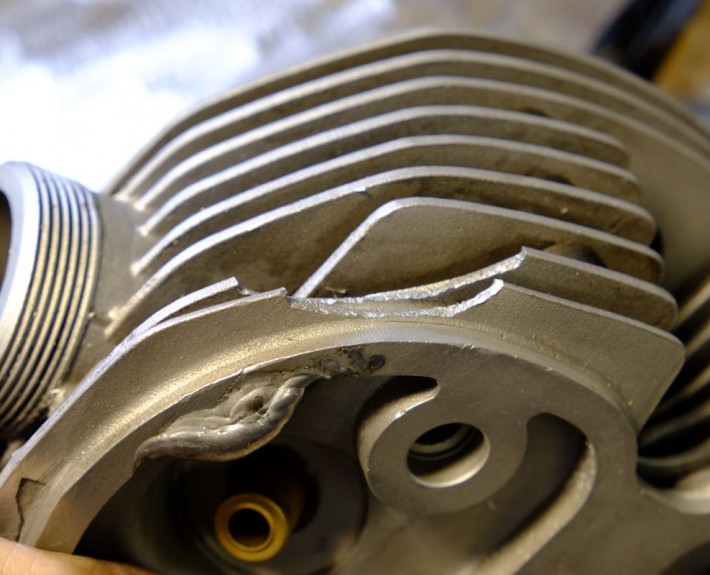 The process involves TIG welding a bead on top of  the broken fin edge, then another bead on top, then another, then another….until a thin wall is built. Then into the mill to have the sides shaved to the correct thickness then another couple beads and repeat.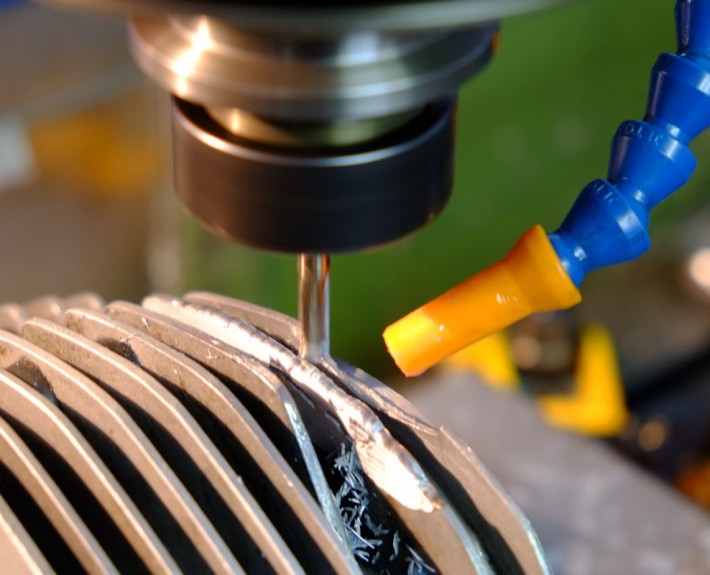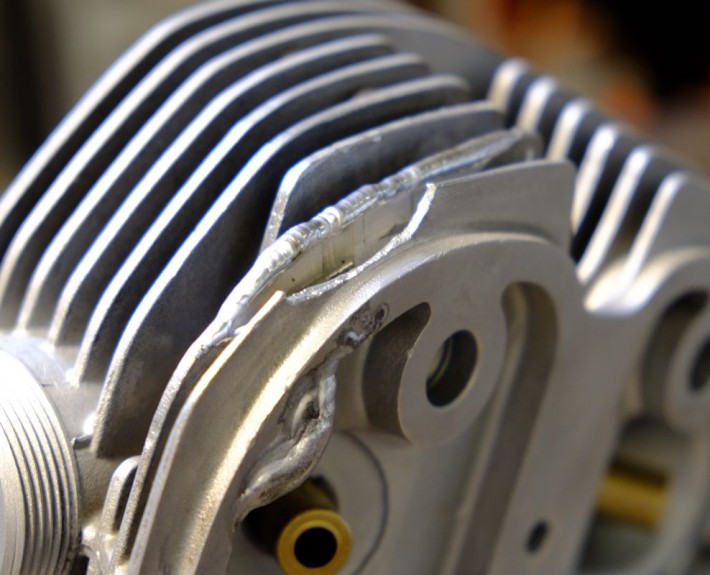 And after quite a few hours of welding, milling and filing: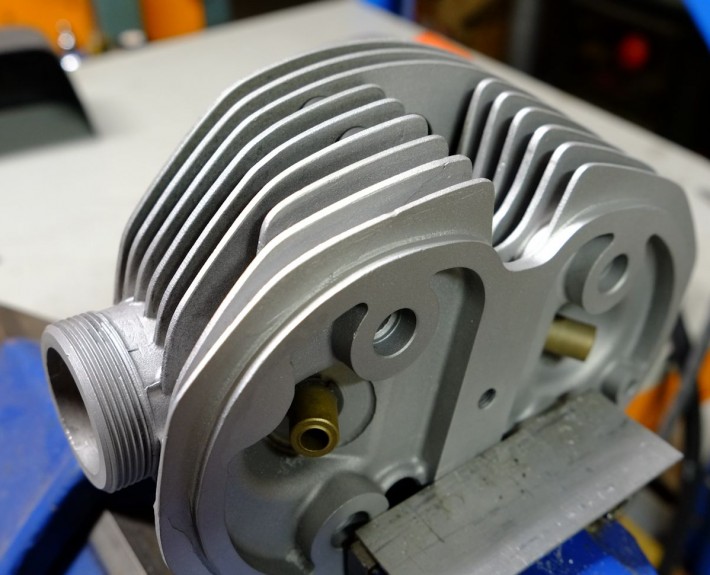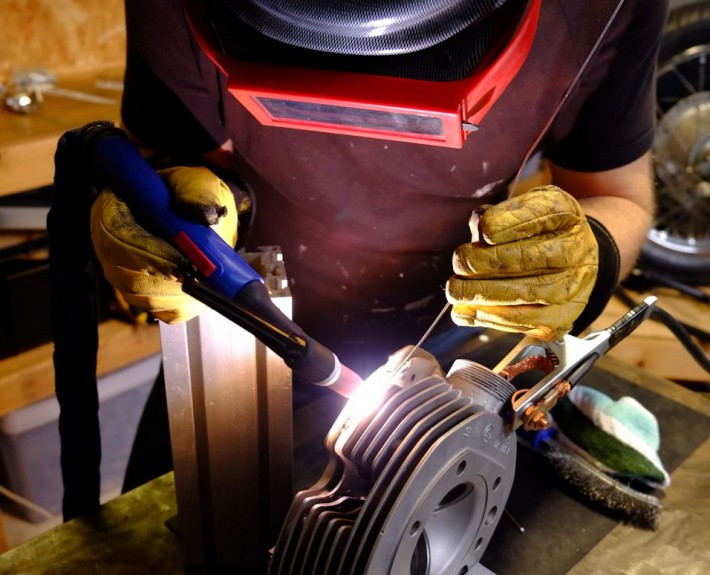 https://skrunkwerks.com/skrunk/wp-content/uploads/2014/03/Fin_weld1_m.jpg
1200
956
adrian
http://skrunkwerks.com/skrunk/wp-content/uploads/2013/07/Skrunkwerks_Main_Horiz_whtsmall.png
adrian
2014-03-23 22:50:42
2014-04-08 08:00:55
Fixing busted head fins